NRA & Gun Control
<! ========= Cool Timeline Free 2.0.7 =========>
Timeline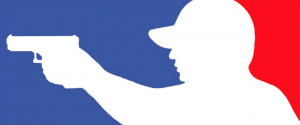 Tiahrt Amendment
The Tiahrt Amendment, proposed by Todd Tiahrt (R-Kan.), prohibited the ATF from publicly releasing data showing where criminals purchased their firearms and stipulated that only law enforcement officers or prosecutors could access such information. "The law effectively shields retailers from lawsuits, academic study and public scrutiny," The Washington Post wrote..
Read More
Protection of Lawful Commerce in Arms Act
In 2005, the Protection of Lawful Commerce in Arms Act was signed by President George W. Bush to prevent gun manufacturers and sellers from being named in federal or state civil suits by those who were victims of crimes involving guns made by that company. The first provision of this..
Read More
Mayors Against Guns
Mayors Against Guns was formed in April 2006 during a summit co-hosted by mayors Michael Bloomberg of New York City and Thomas Menino of Boston at New York's mayoral residence, Gracie Mansion. It is a coalition of current and former mayors advocating for regulating all guns, not simply "illegal guns,"..
Read More
District of Columbia v. Heller
On June 26, 2008, the Supreme Court affirmed by a vote of 5 to 4 the Court of Appeals for the D.C. Circuit in Heller v. District of Columbia. The Supreme Court struck down provisions of the Firearms Control Regulations Act of 1975 as unconstitutional, determined that handguns are "arms"..
Read More
McDonald v. City of Chicago
McDonald v. Chicago, 561 U.S. 742, is a landmark decision of the Supreme Court of the United States that found that the right of an individual to "keep and bear arms," as protected under the Second Amendment, is incorporated by either the Due Process Clause or Privileges or Immunities Clause..
Read More
Moms Demand Action
Founded by Shannon Watts the day after the Sandy Hook shooting, She started a Facebook group to blame guns for the tragedy. Later joined with Mayors against Guns to for Everytown For Gun Safety.
Gun Owners for Safety
Congresswoman Gabby Giffords founded Americans for Responsible Solutions, later renamed Gun Owners For Safety In 2017 the organization was reorganized, becoming Giffords.
Everytown for Gun Safety
In 2013, Mayors Against Guns and Moms Demand Action for Gun Sense in America came together in the name of gun control.
Guns Down America formed
Founded by Igor Volsky in 2016, who spent 10 years working at the Center for American Progress building coalitions for rapid response campaigns across progressive issues, GDA has a history of quickly driving rapid response efforts that further the liberal agenda. Guns Down America wants to move our country to..
Read More
Bank of America Turns "Weapons-Related" Purchase Data Over to the Feds
According to a recent Fox News report, Bank of America secretly turned over hundreds of its customers' personal data to the federal government following the unrest at the Capitol on January 6. The targeted customers included those who made purchases at "weapons-related merchants" in early January. The report suggested that..
Read More